PAGE's Green Economy Forum Fosters Sustainable Economic Development in Mauritius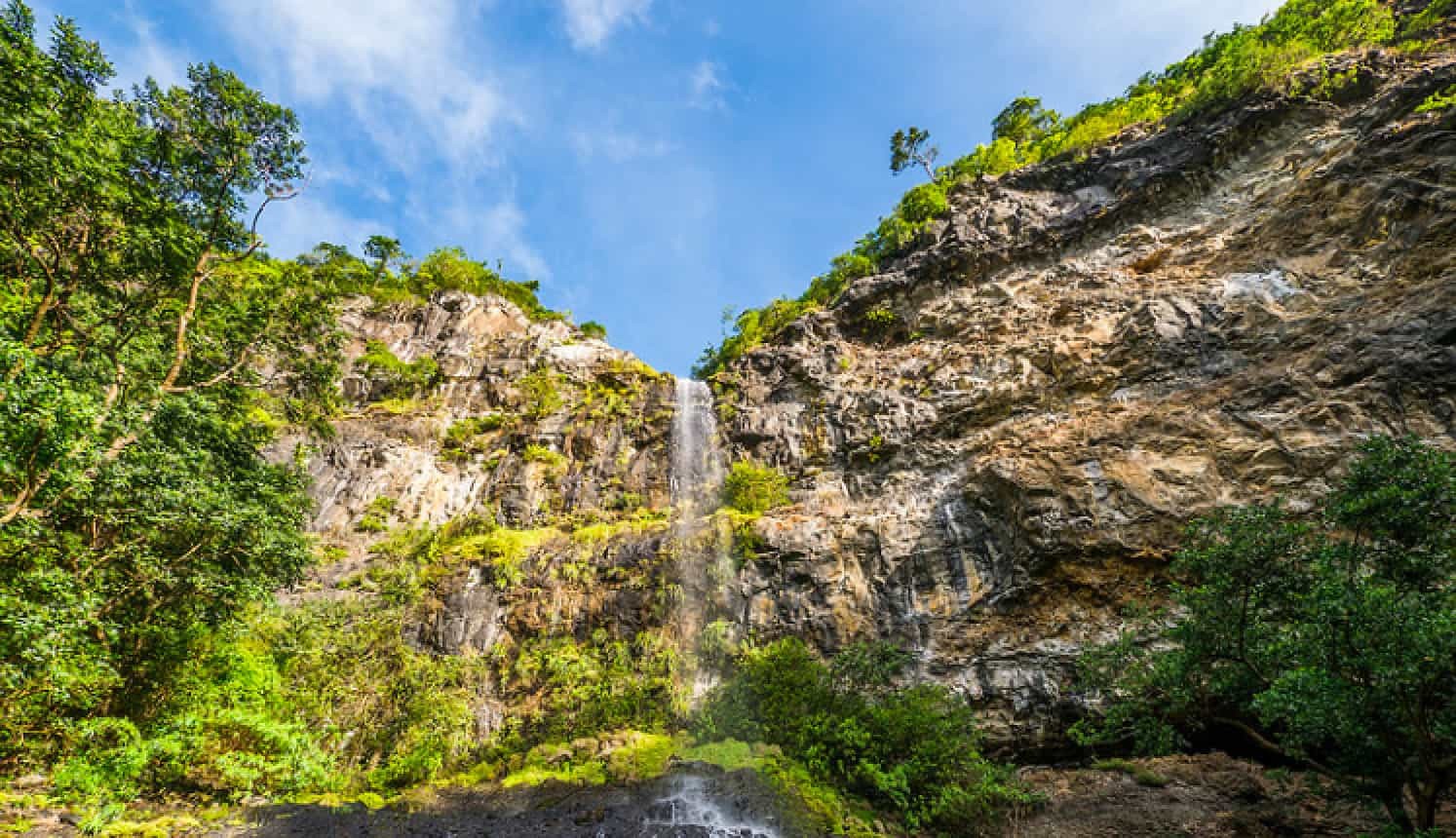 PAGE'S GREEN ECONOMY FORUM FOSTERS SUSTAINABLE ECONOMIC DEVELOPMENT IN MAURITIUS
MAURITIUS PARTNERS WITH PAGE TO FACILITATE GREEN INVESTMENTS, FOSTER THE IMPLEMENTATION OF GREEN POLICIES AND PLANS, AND UPSCALE GREEN INITIATIVES ACROSS THE ECONOMY IN THE COUNTRY.
Mauritius, 9-11 May 2018– From 9th to 11th May, the Partnership for Action on Green Economy (PAGE), together with the Ministry of Finance and Economic Development in Mauritius jointly organized a Green Economy Forum. Participants from government institutions, the private sector, training institutions, and civil society organizations gathered in Mauritius to promote the acceleration of inclusive and green economic growth for the country.
The objectives of the Green Economy Forum include sharing latest developments and initiatives related to Mauritius' green economy transition, and increasing the competences of stakeholders in the Mauritius Green Bonds Market. It also promotes knowledge sharing on policy formulation and green economy action.
At the opening session, Sunil Benimadhu, the Chief Executive of the Stock Exchange of Mauritius says "It is in the best interest of Mauritius as a small island economy to be at the forefront of regional and global action to mitigation & adapt to climate change".
Cynthia Samuel Olonjuwon, the Regional Director of International Labour Organization (ILO) in Mauritius emphasizes that "the future that we want can only be possible if we use our resources efficiently".
The Three Year Strategic Plan of Mauritius (2017/18-2019/20) lays out a roadmap of inclusive and green economic growth that transforms Mauritius from an upper middle-income diversified economy into a high-income country by 2030. As a small island developing country, Mauritius is on the front-line of climate change, but it is committed to preserving local coastal ecosystems, biodiversity and agriculture.
With support from PAGE, Mauritius has advanced a number of green economy actions in priority thematic areas, including green economy learning, public environment expenditure review, and green industry. In addition to dialogues and high-level panels held during the Forum, a report and training manual on Tracking Public Sector Environment Expenditure was launched, as well as the findings from a Green Economy Learning Needs Assessment.
The Forum also featured a training workshop on Green Bonds Market Development. The workshop built capacity for potential green bond investors, issuers and verifiers/second-party opinion providers to enable Government and private sector operators to issue and list Green Bonds on the Stock Exchange Mauritius (SEM) to raise capital for their green projects. The training was delivered in partnership with the Frankfurt School – UNEP Collaborating Centre for Climate & Sustainable Energy Finance, the Climate Bonds Initiative and the Center for International Climate Research (Cicero).
PAGE facilitated a South-South Exchange during the Green Economy Forum between Mauritius and South Africa, also a PAGE country. Gray Maguire, Green Economy Coordinator for the province of the Western Cape, and Maloba Tshehla, Innovation Specialist at the Climate Innovation Hub Center in Gauteng Provincial Government, were present to share their expertise on public policy and private sector engagement towards green economy.
Press coverage of the event can be found here:
Mauritius: Minister Sesungkur Highlights Importance of Developing Green Bonds
Développement durable: la Bourse de Maurice investit dans les obligations vertes
Minister Bhola: "Green Economy is the Solution"
Civil Service College on the Green Economy in Mauritius